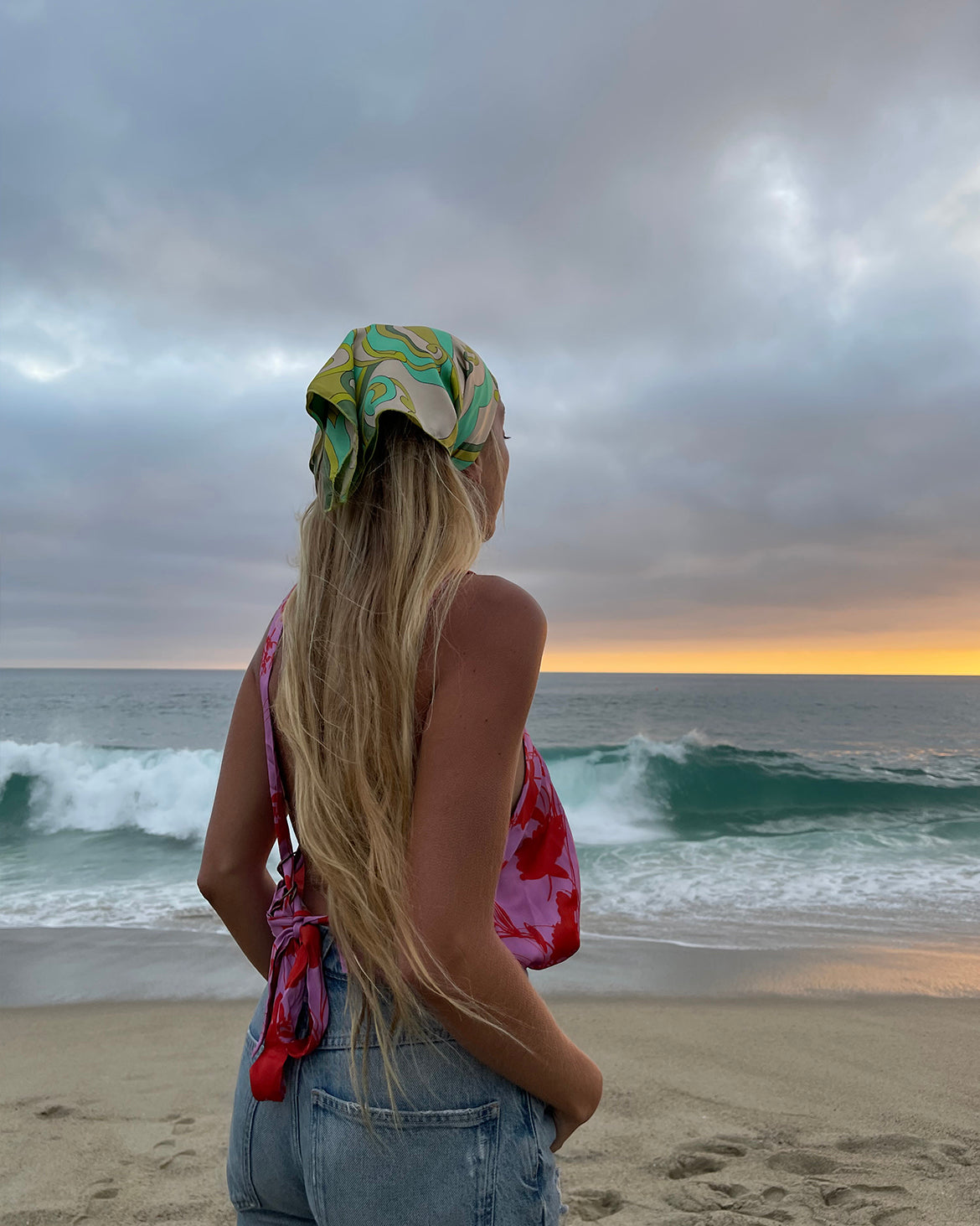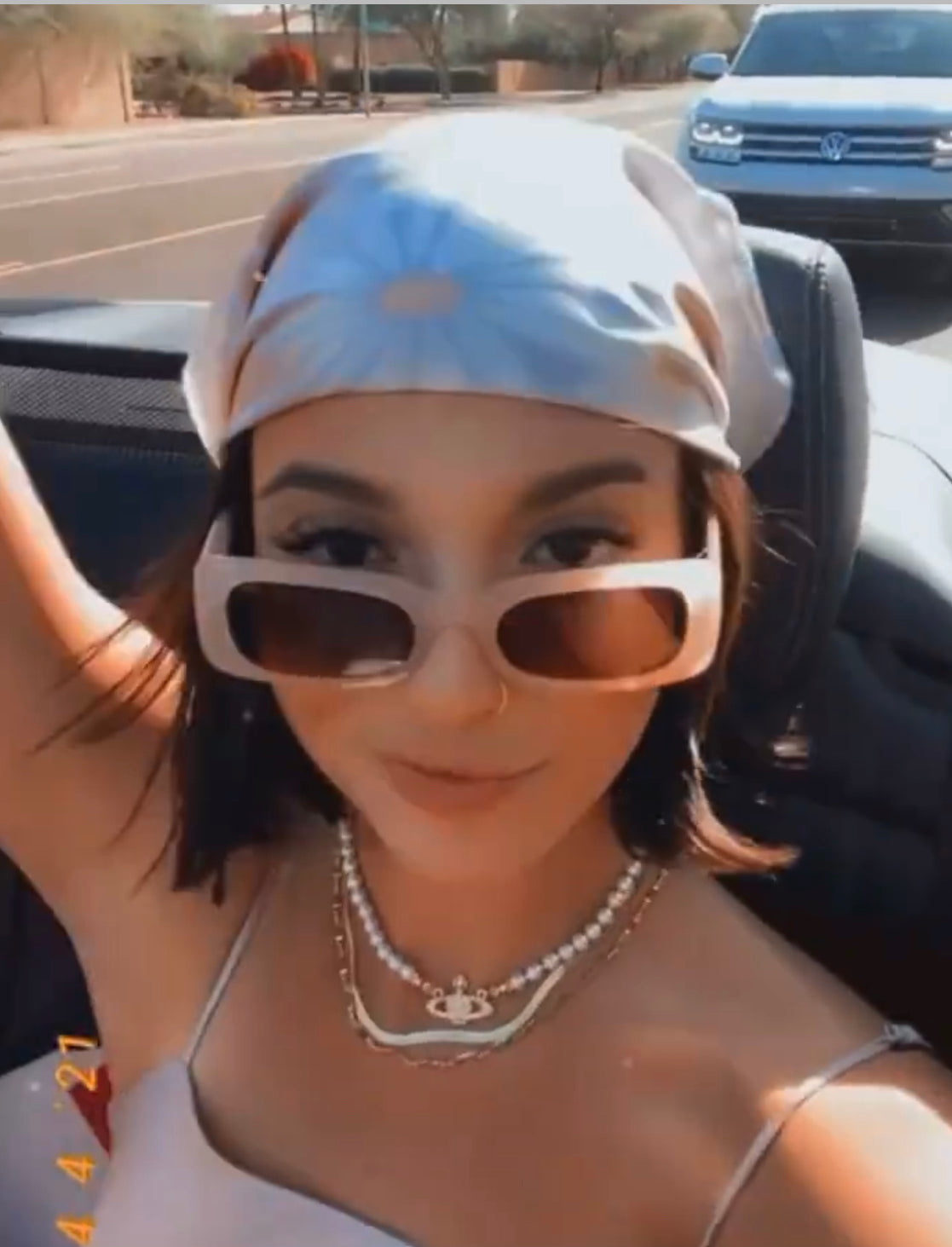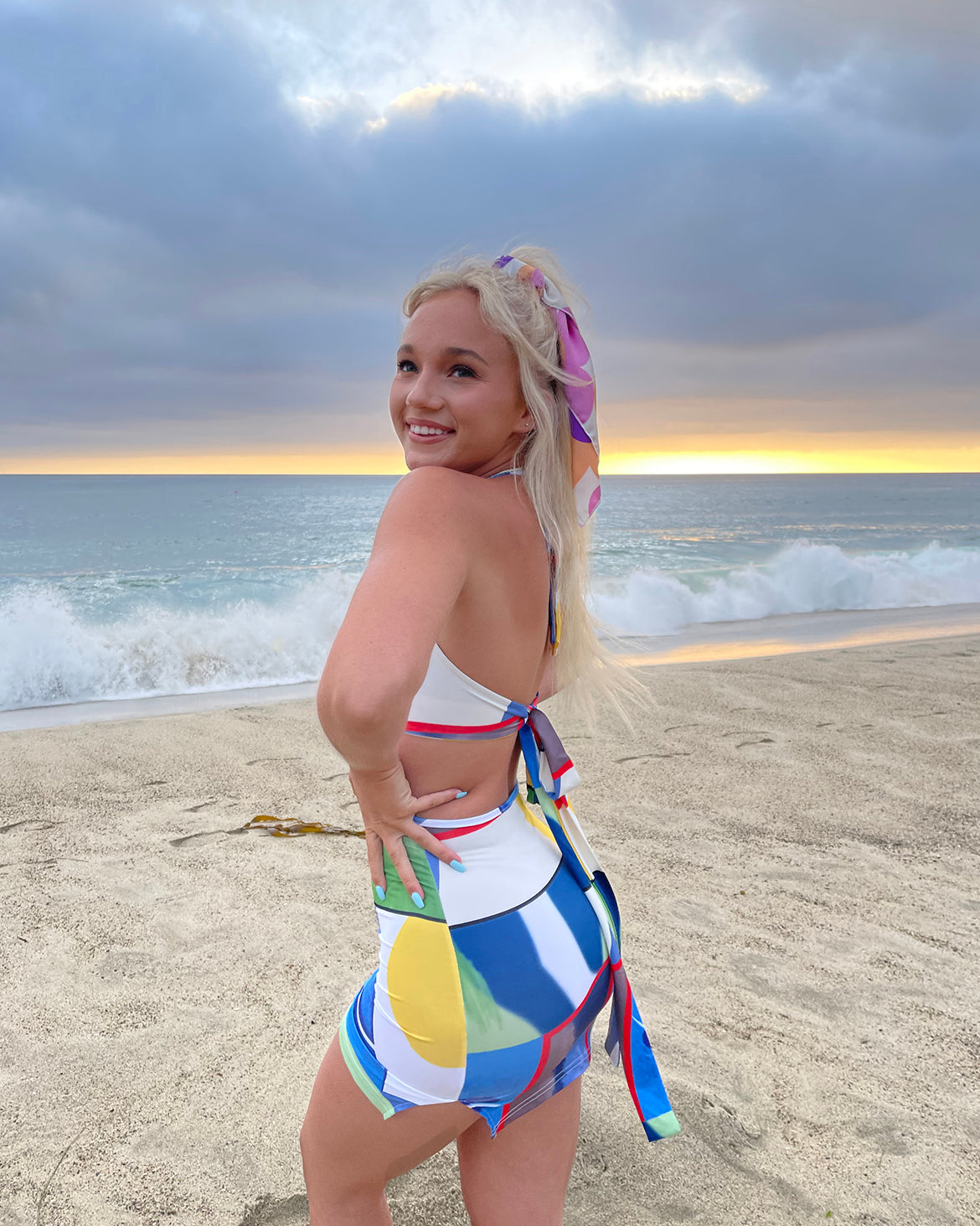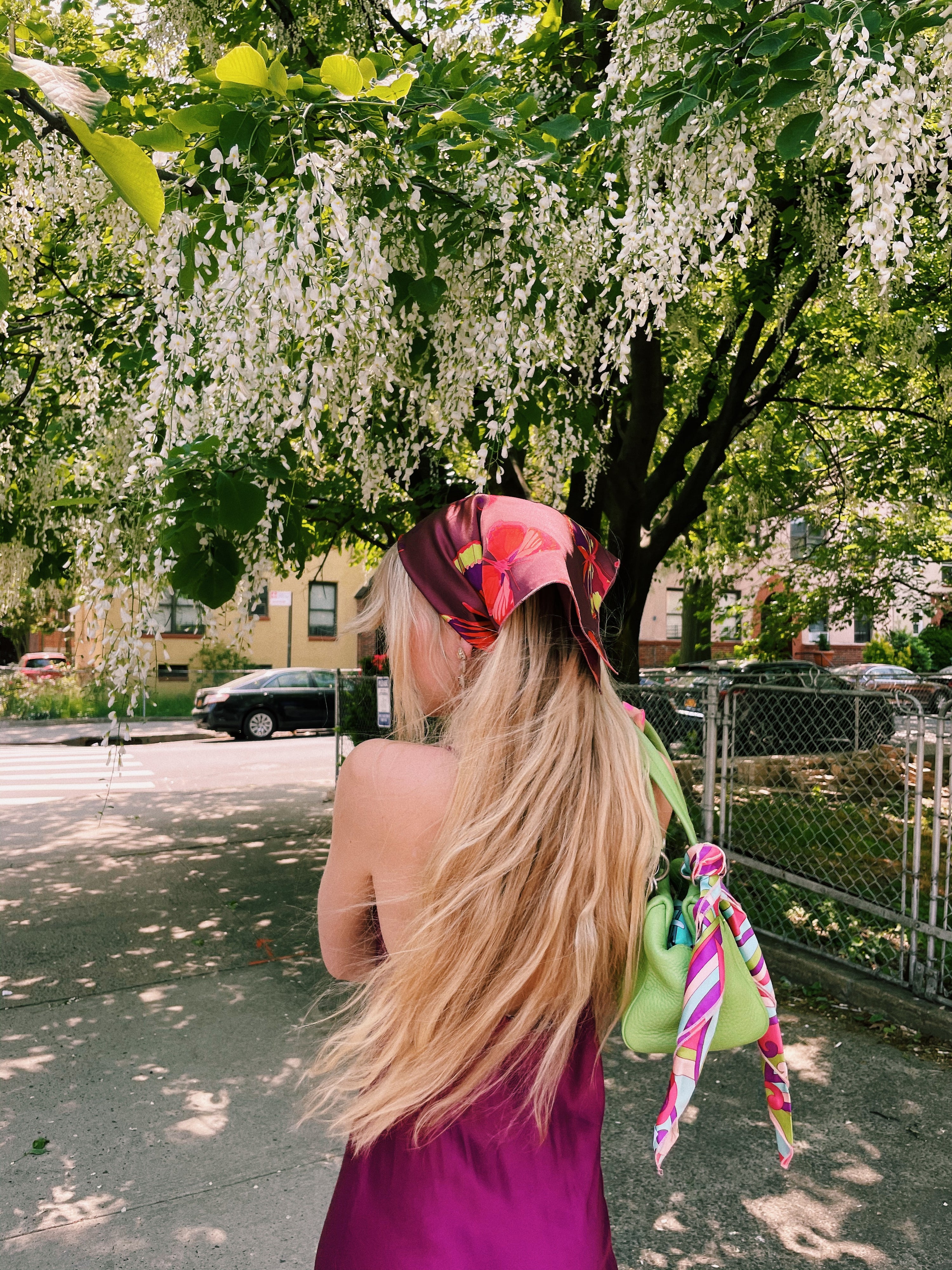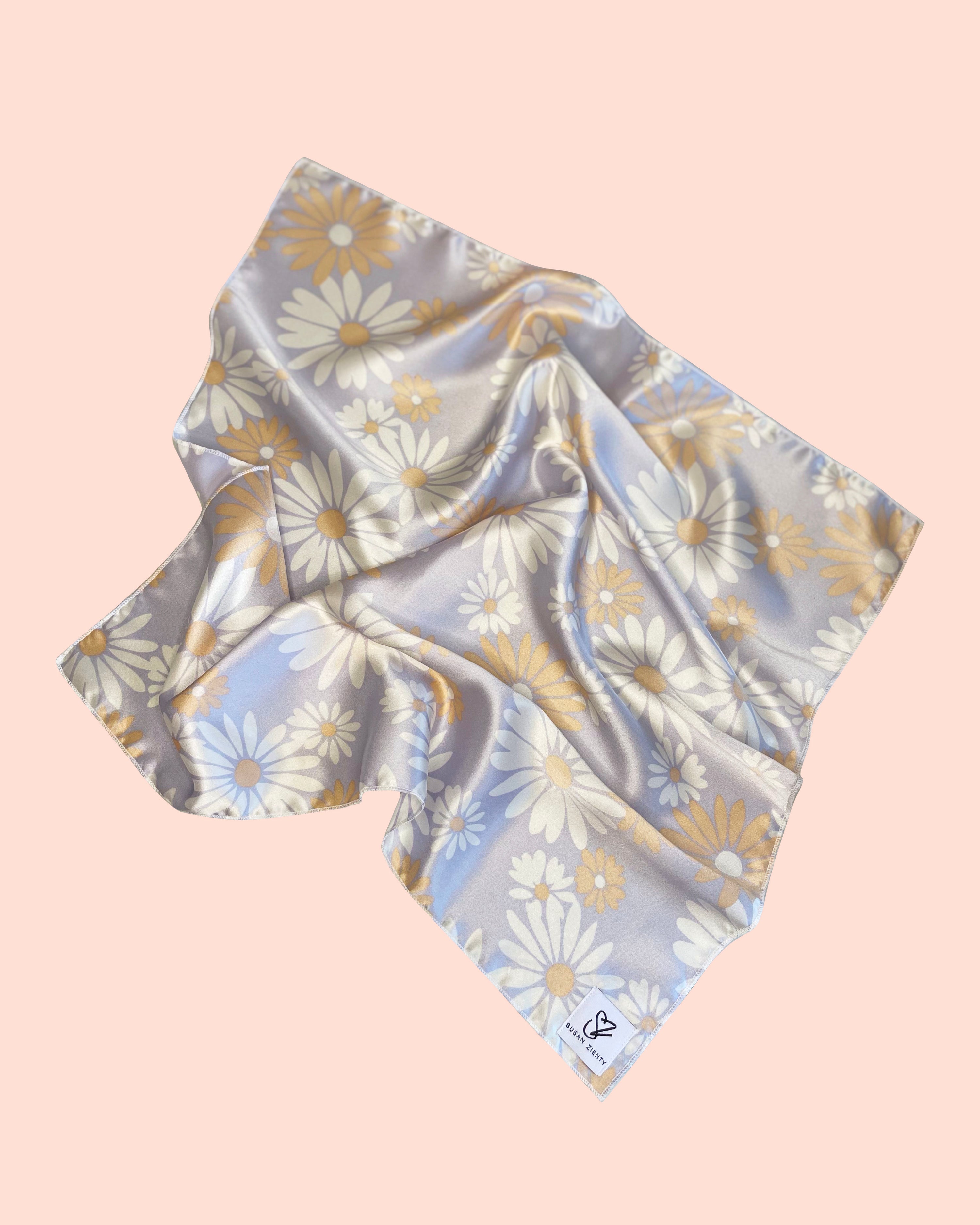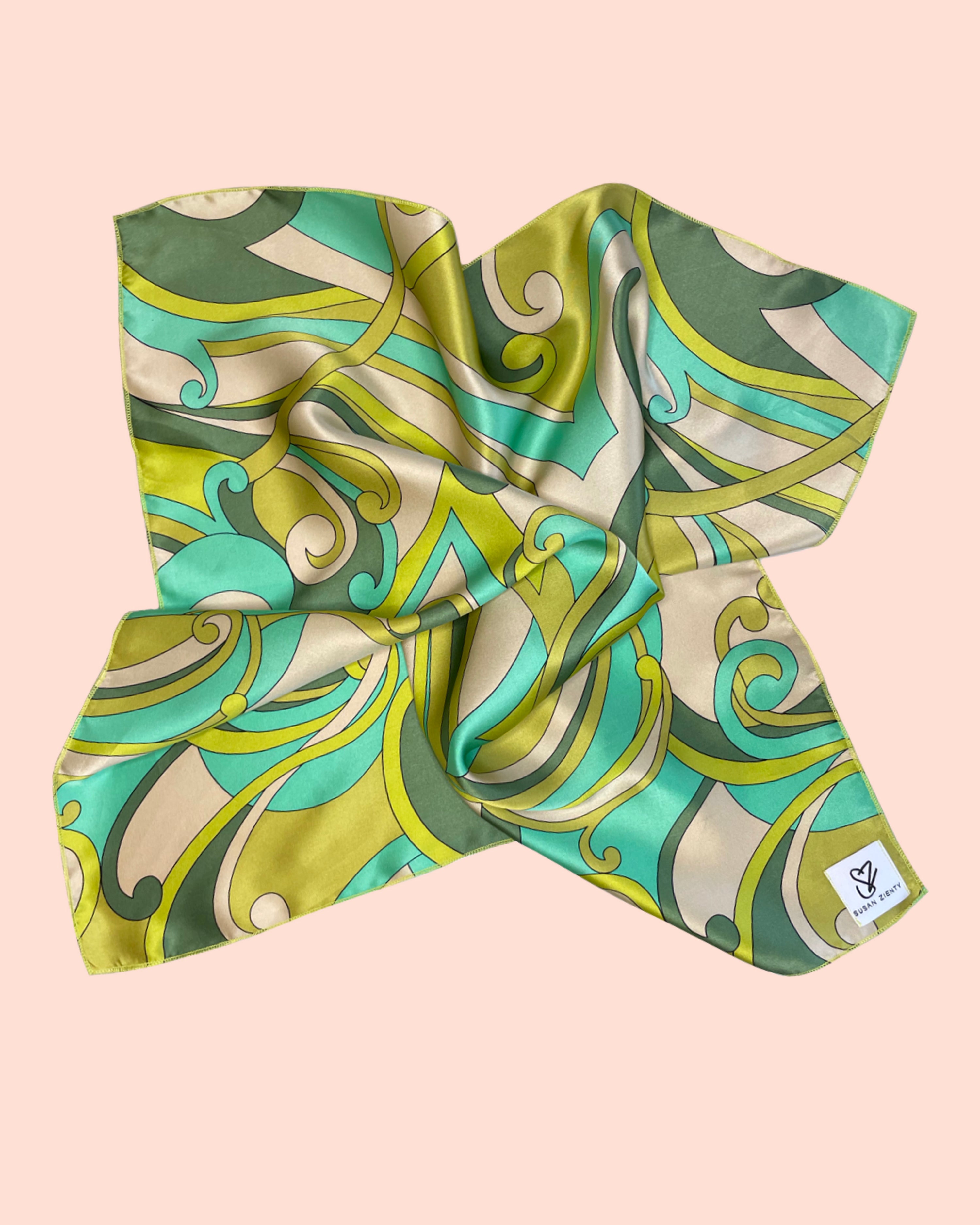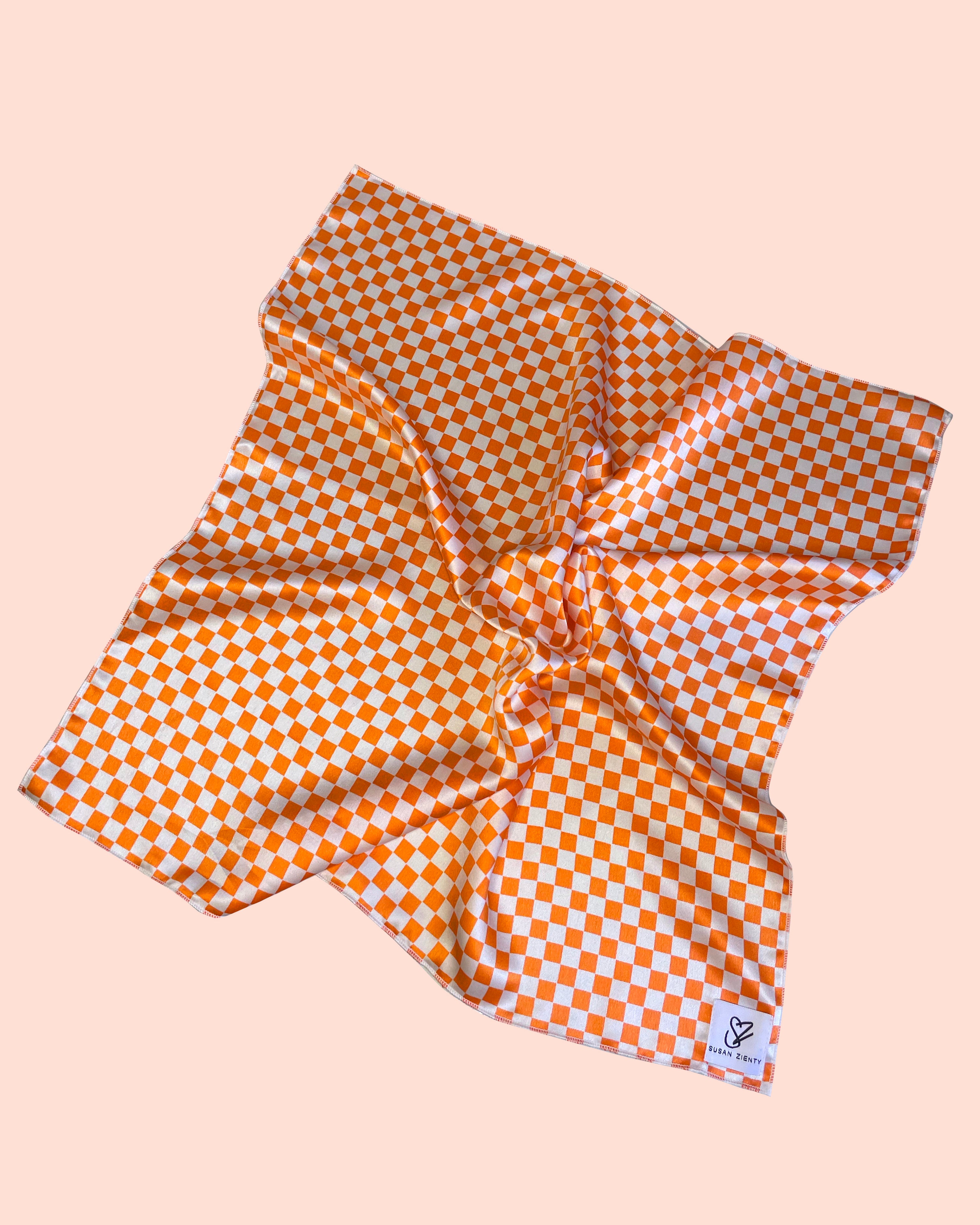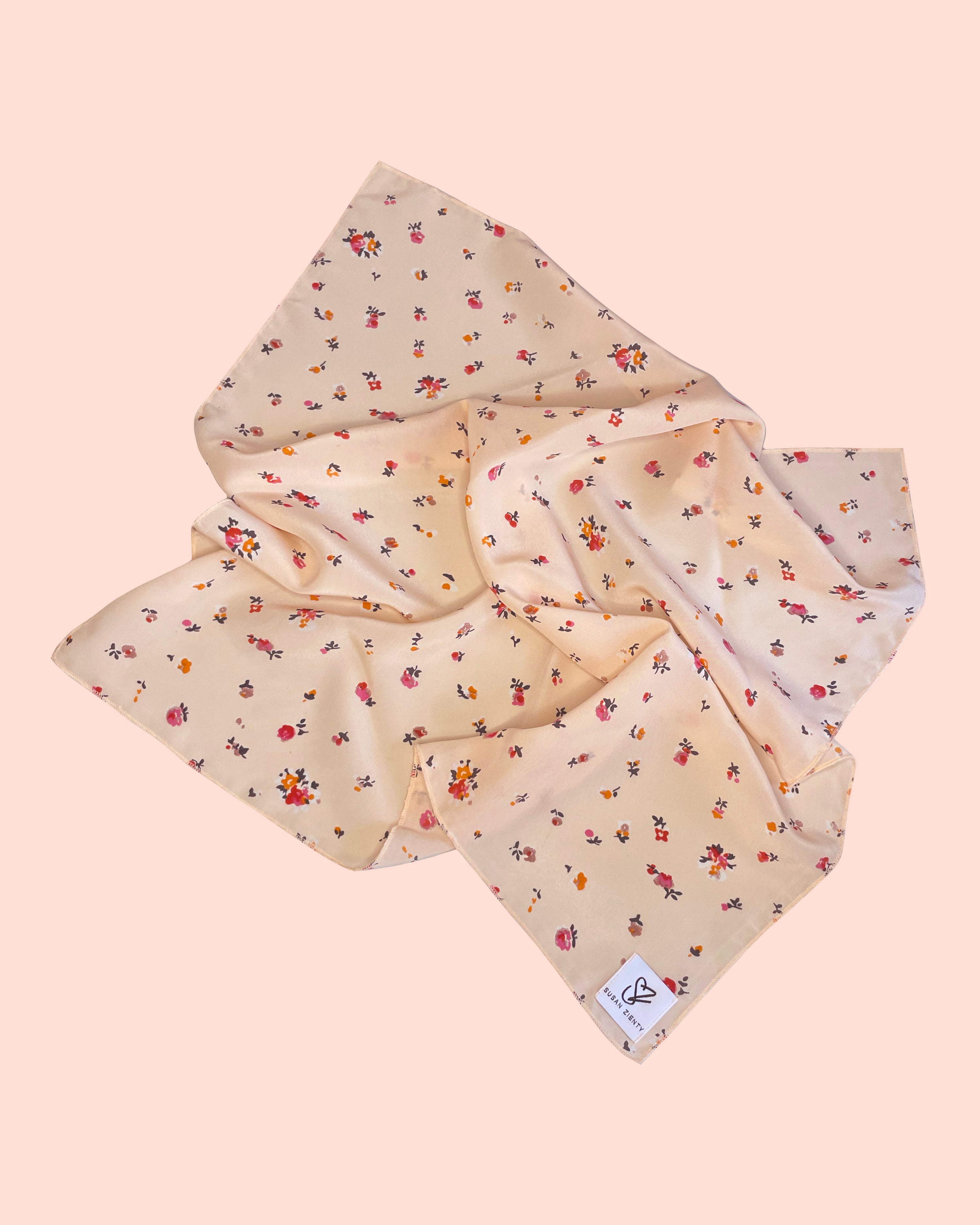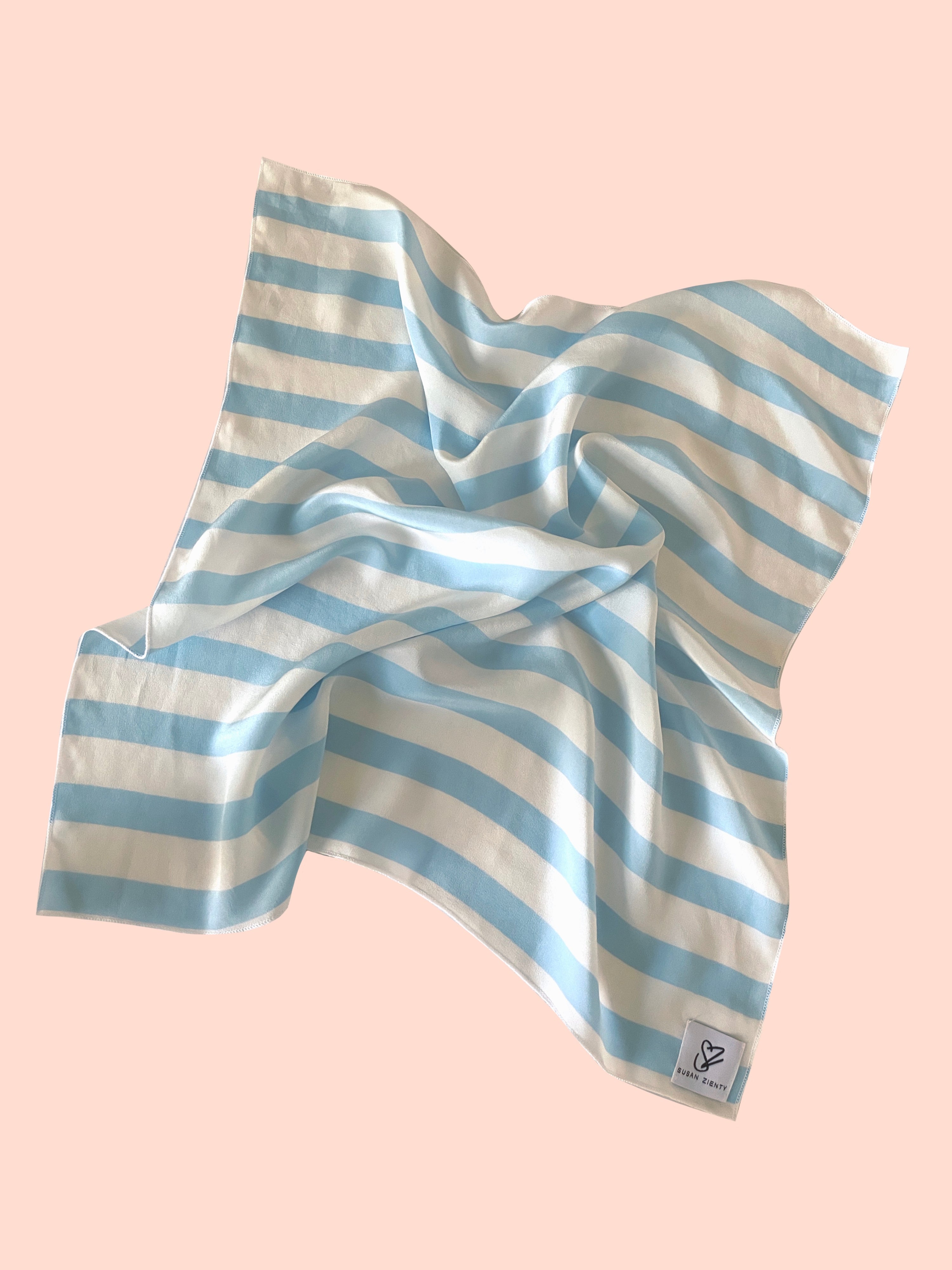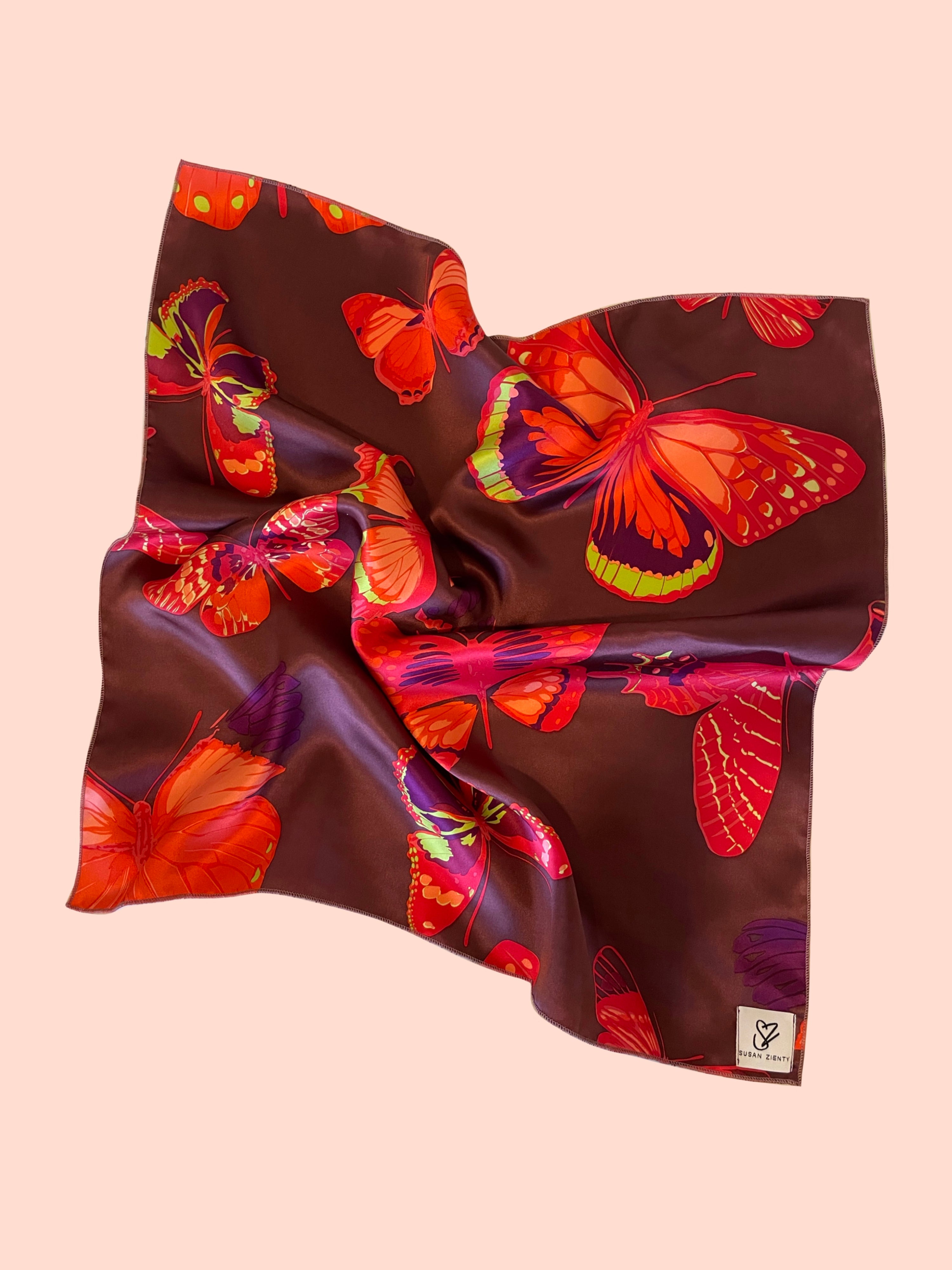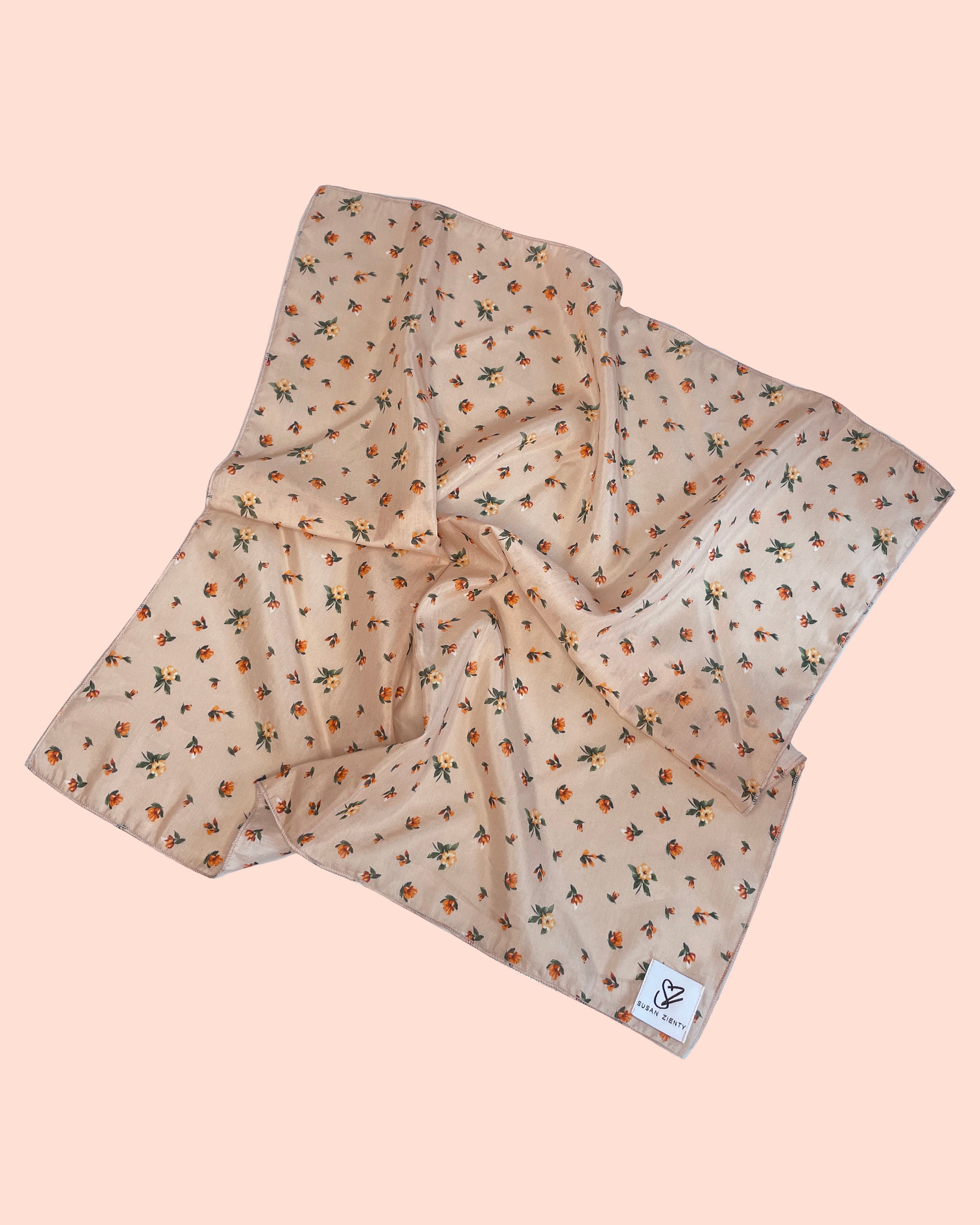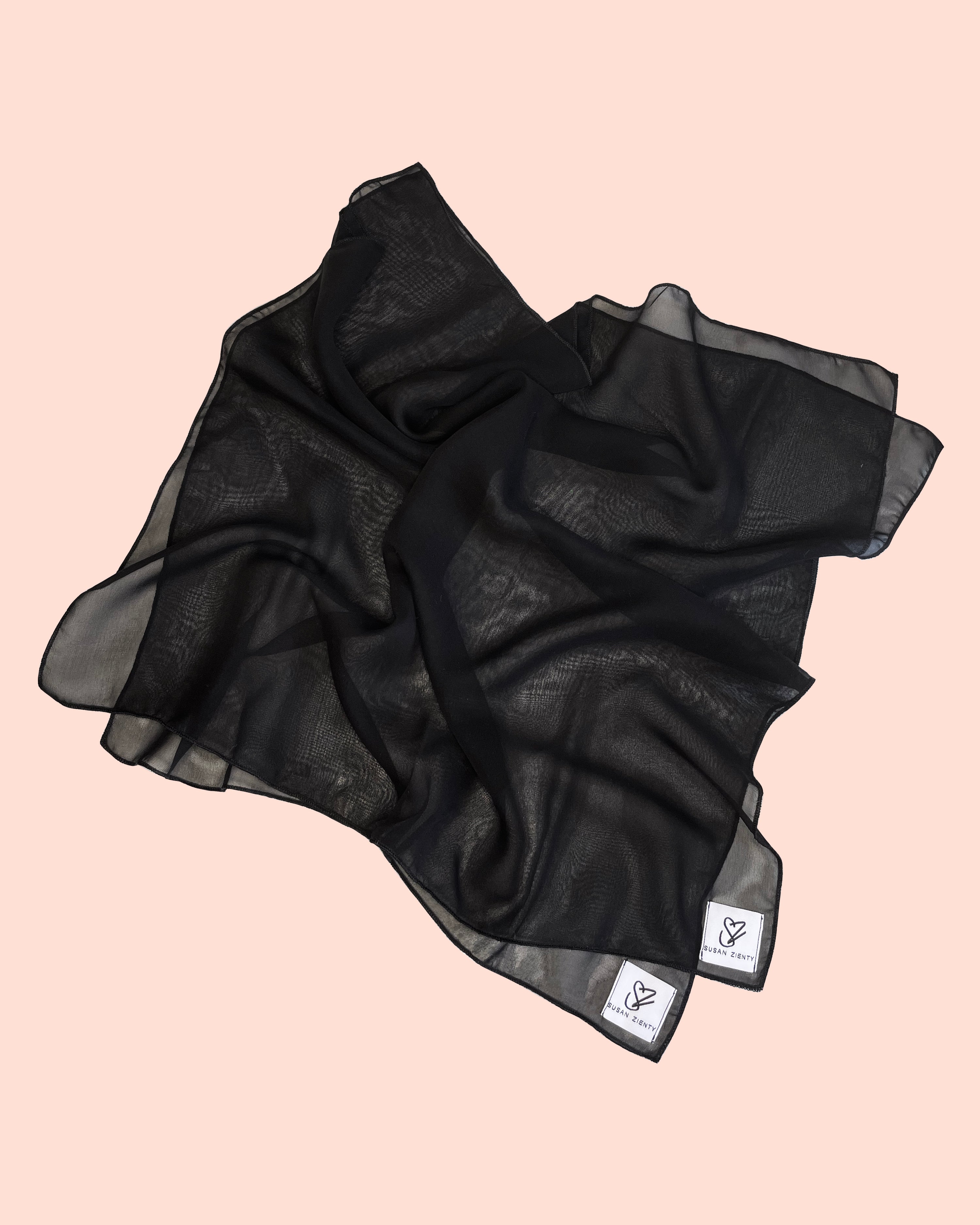 Small batch headscarves made from 100% silk. Limited quantities available. Measures approximately 20" x 20". Finished with an overlock edge.
Begs to adorn your locks, cling to your handbag, or bow at your collarbones. Pin with clips on windy days.
This piece is handmade to order by Susan Zienty in Queens, NY. Please allow 1-2 weeks for your scarf to be cut & stitched specially for you.