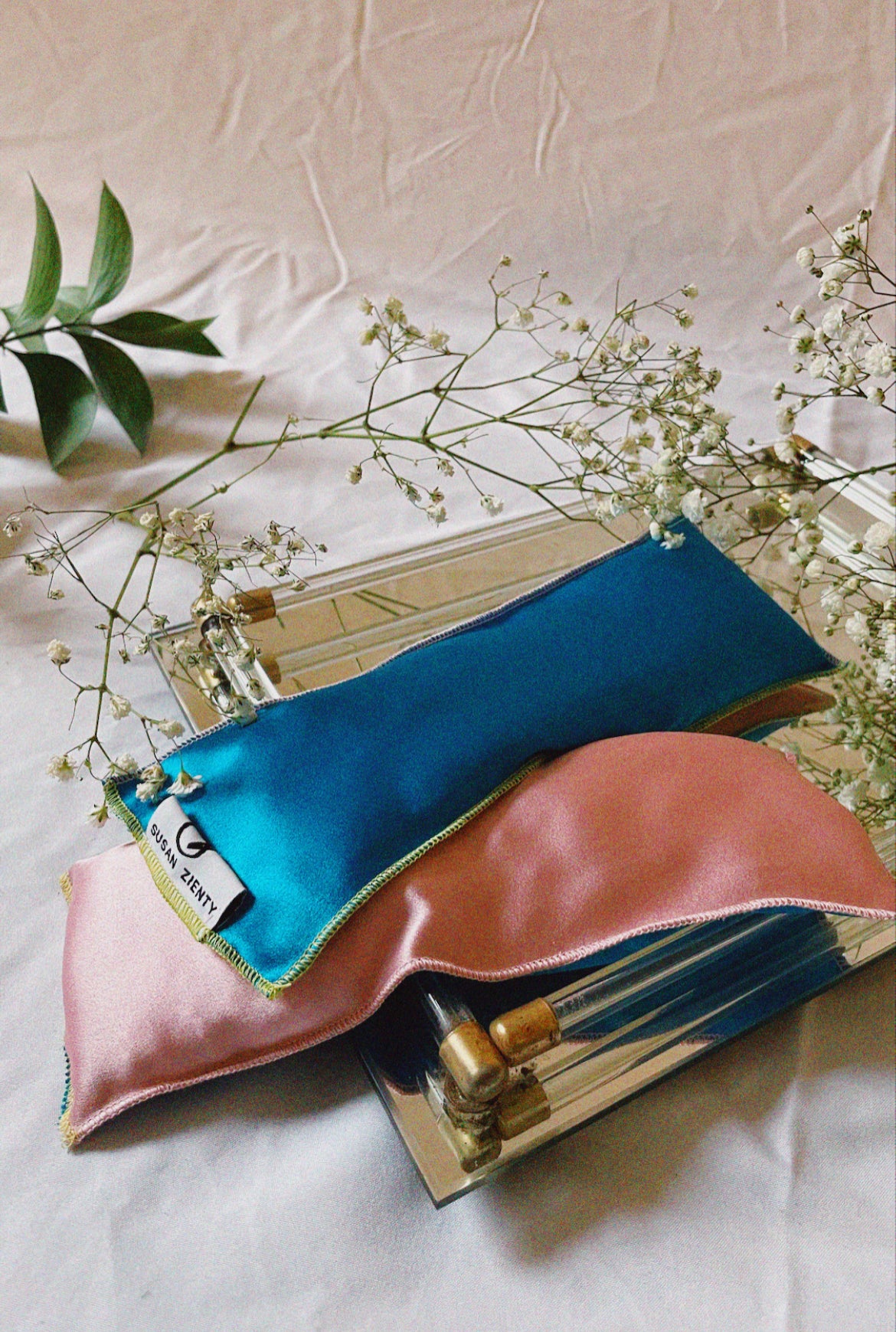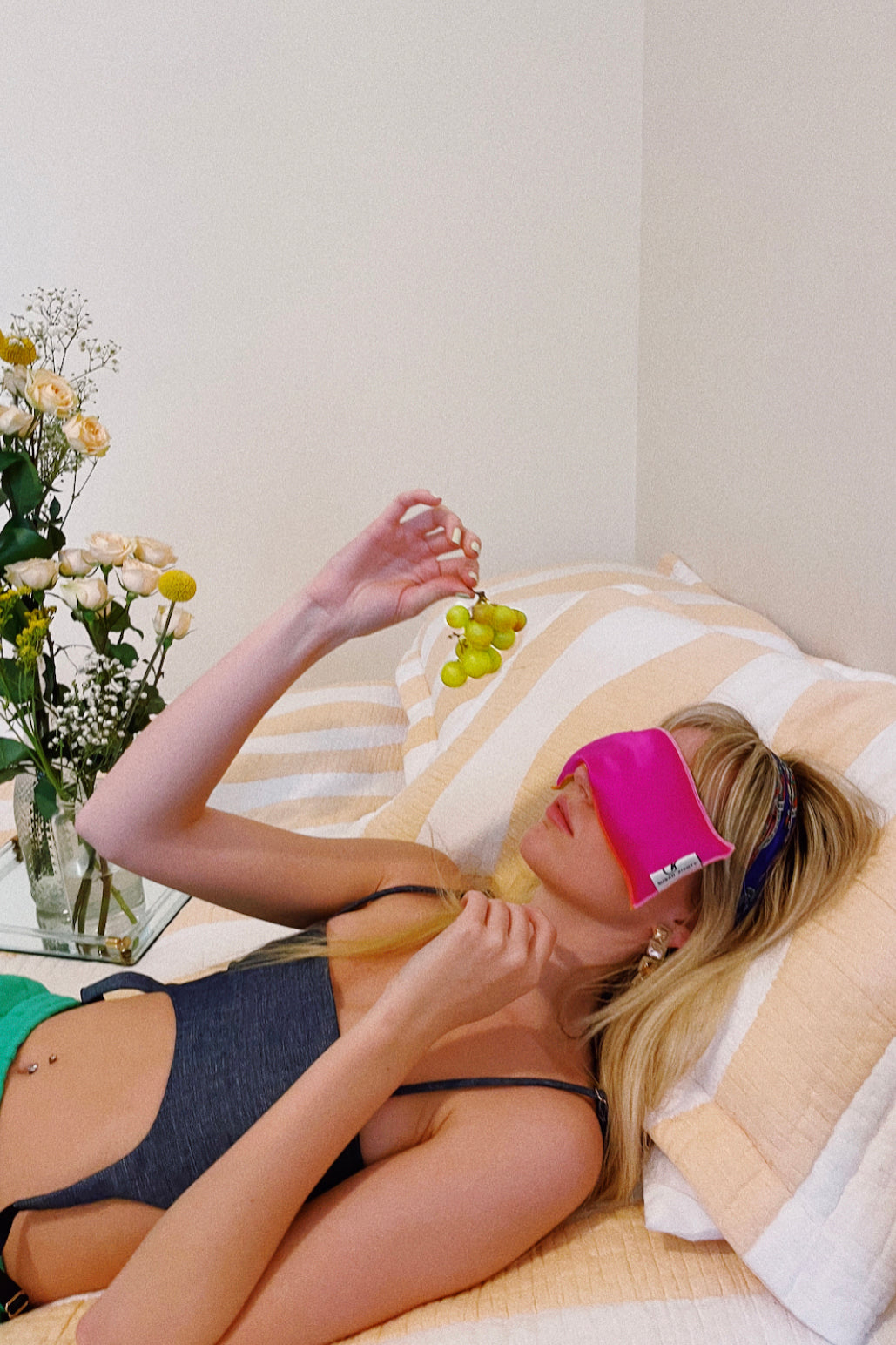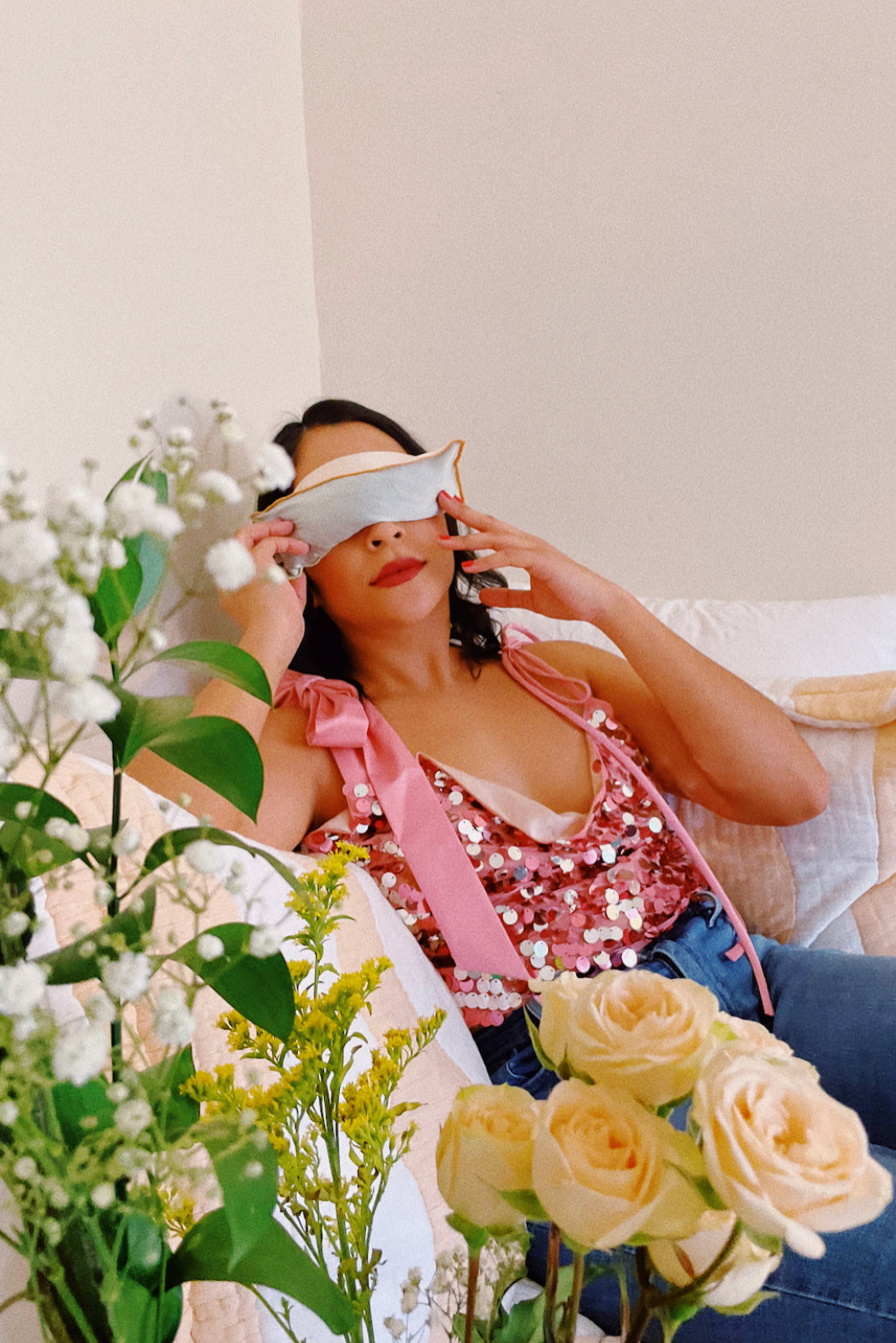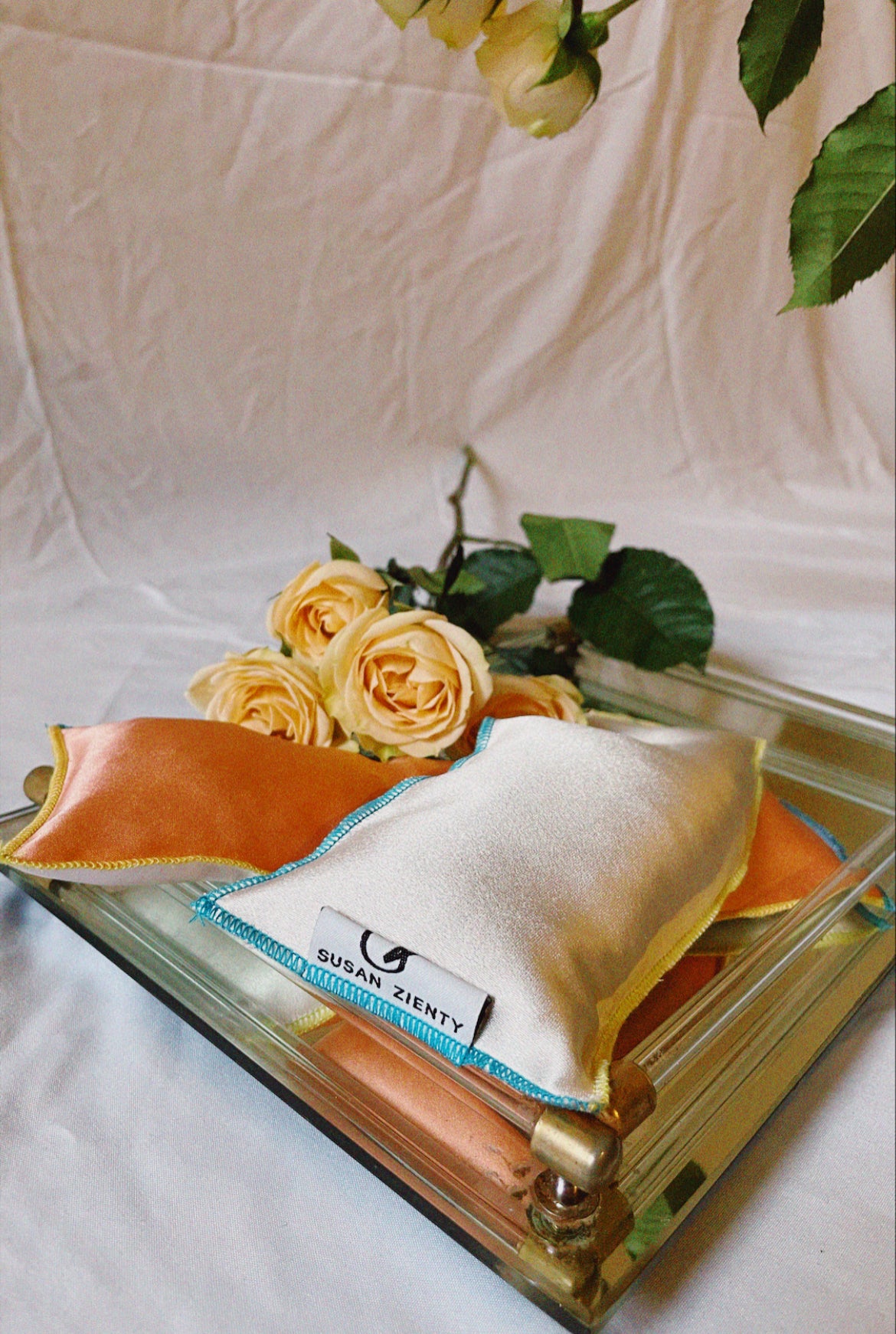 Silk aromatherapy eye pillows filled with dried lavender buds – known to promote calmness, reduce stress, & remedy sleep. The cooling silk exterior is hypoallergenic, regulates body temperature, & may even reduce signs of aging.
For chill, place pillow in freezer until desired temperature is reached. Avoid exposure to moisture by cooling inside a protective container.
For warmth, heat in microwave on high for 10-15 second intervals until desired temperature is reached. Not recommended to exceed 45 seconds total. Do not overheat & test before using.
Made from upcycled silk cuttings that would otherwise be discarded during the production process. Measures 8.5" x 3". Fill weight is 5oz.   Sizes vary slightly due to handcrafted, small-batch nature.