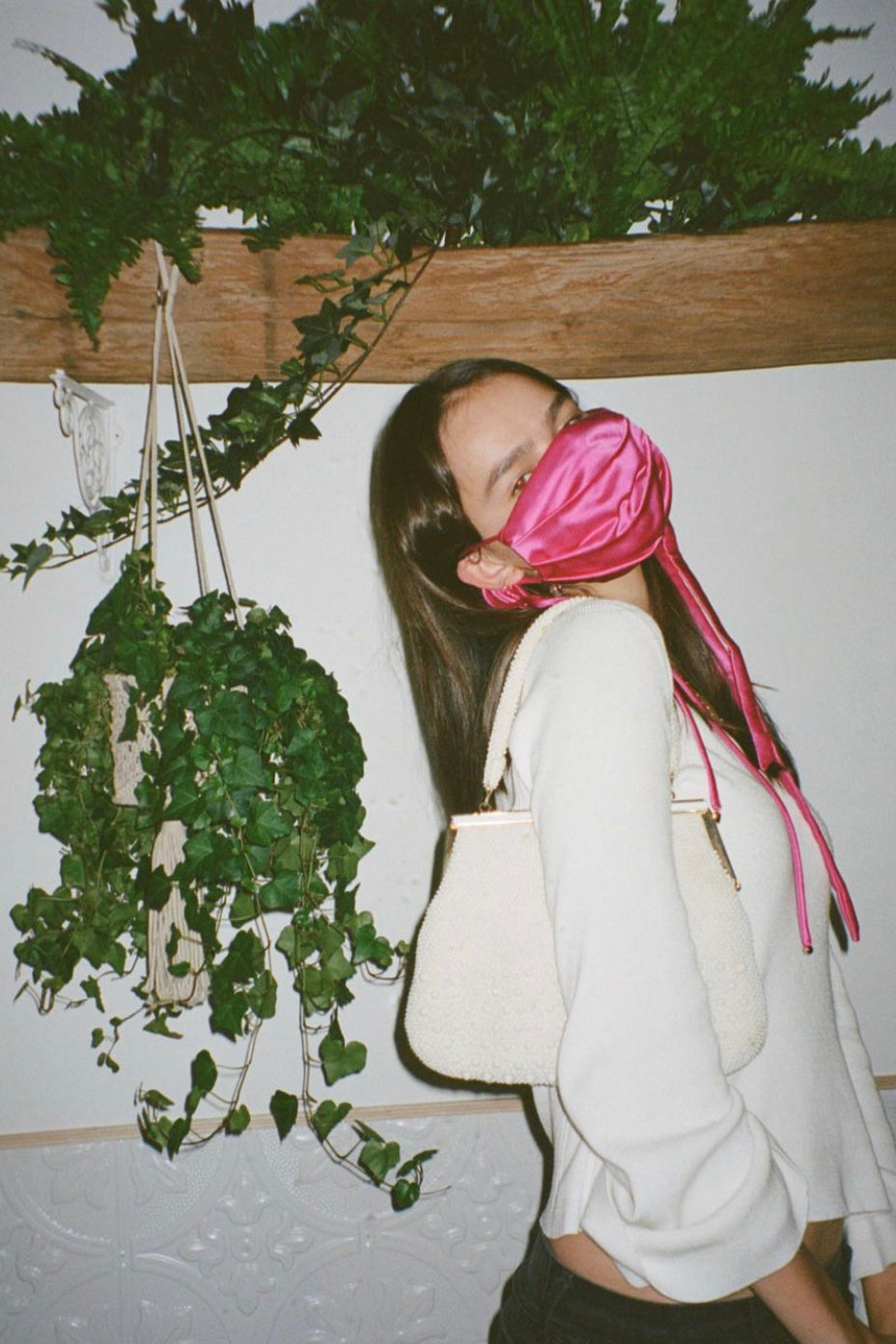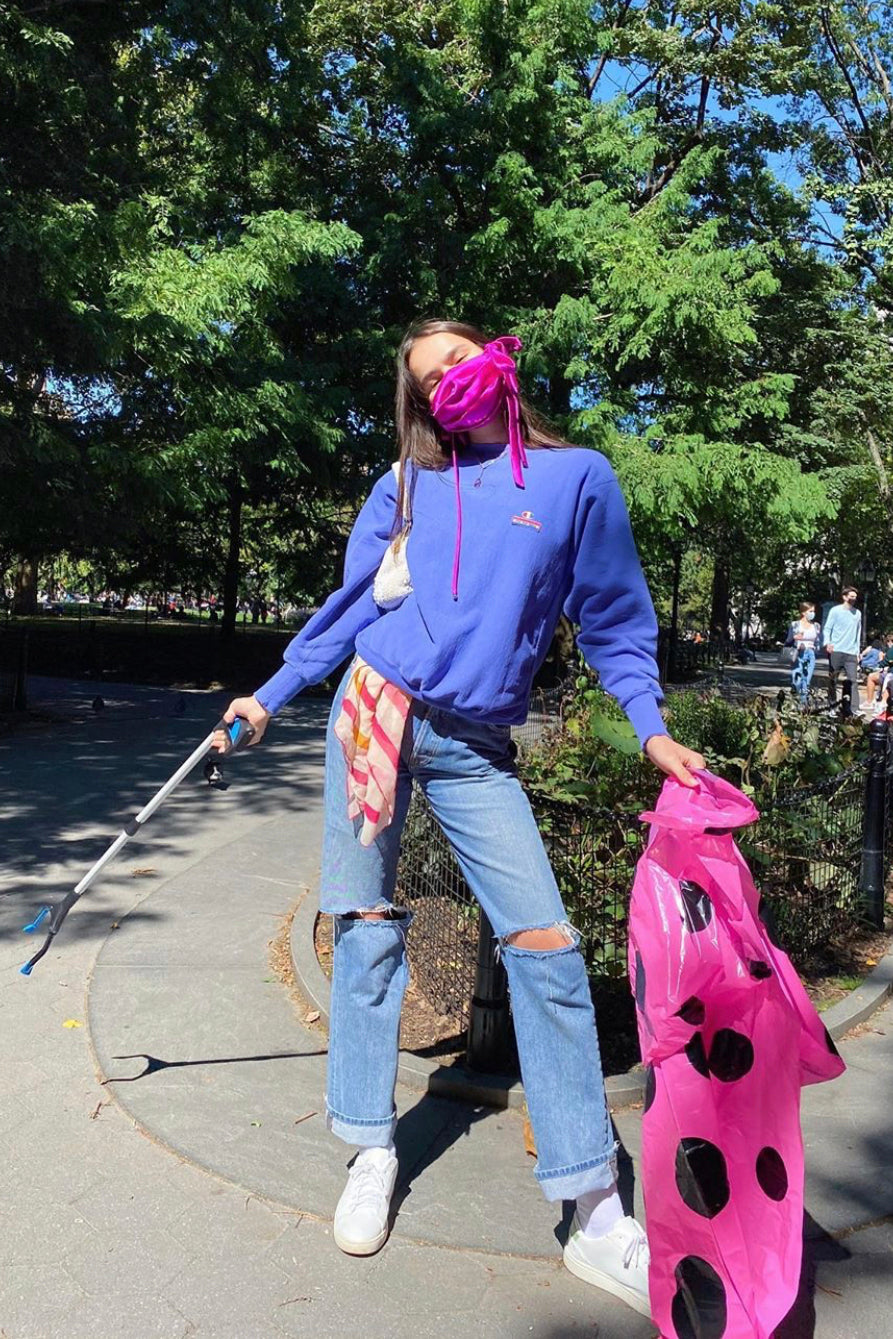 BOW DRIP MASK IN CARIBBEAN RUM PUNCH
Reversible mask adorned with statement bows, adjustable nose bridge, & love'n'disco charms. Fuchsia silk exterior with tropics cotton interior.
Nearly 3 hours & 110 inches of bow later emerges a handcrafted, locally-sourced, uniquely-yours cheek treasure.
Dry clean or hand wash & hang to dry. If pleats loosen when washed, press on med-high heat.